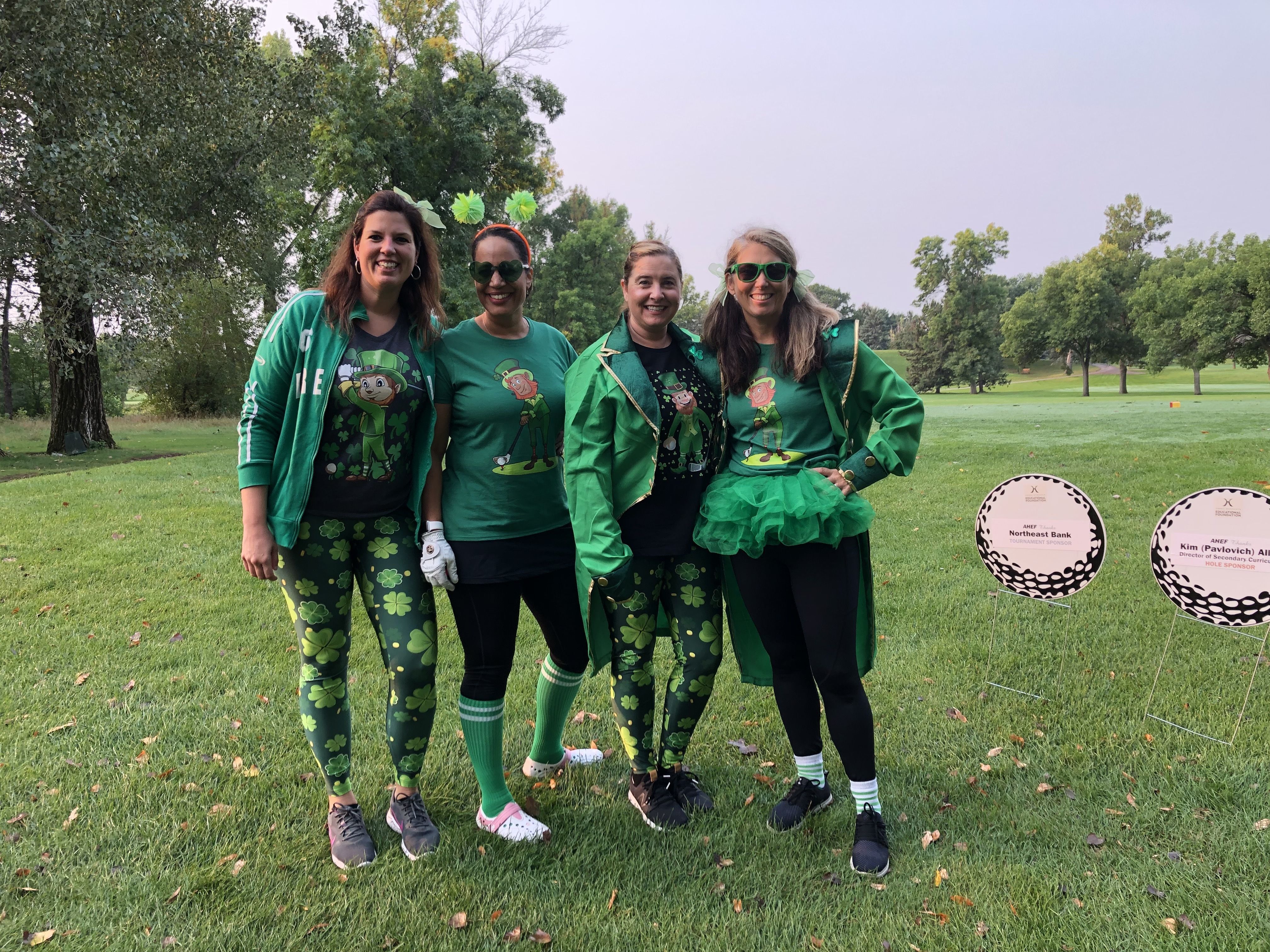 ANOKA, MINN. — This year's Anoka-Hennepin Educational Foundation's (AHEF) "Putt-ing Kids First" annual golf tournament raised a record-setting $23,600 for the district's students. This was the 62nd annual tournament benefiting the students in the Anoka-Hennepin Schools.
137 golfers and 43 sponsors came together on a beautiful fall day at Green Haven Golf Course in Anoka Sept. 11 for the best-ball scramble tournament, according to AHEF director Tess DeGeest.
"Our golfers come to have fun and to show their support for our students and schools," she said. "With the help of great volunteers and sponsors we are able to put on a successful event. And as I like to say, 'it's all for the kids.'"
The tournament's unprecedented success is a direct result of the people involved, DeGeest said. Help from volunteers like Lillian DeRung, principal at Eisenhower Elementary School and Julia DeLosRios, administrative assistant in the district central offices, makes a huge difference.
"I am a new member of the AHEF board of directors, so I wanted to help out and experience the golf tournament. It went very smoothly," said DeLosRios. "and was a wonderful day with great support for our students and schools."
This year winning women's team was Team Tamura (Tina Tamura of Andover HS, Shannon Kubicek of Champlin Park HS, Jill Alton of Coon Rapids HS, and Becky Brodeur, Interim Associate Superintendent for Middle Schools. The top overall team was Team Ray Brodeur (Ray Brodeur of Compass Programs, Coss Barnette of Blaine High School, Jeff Leach and Mike Driscoll of Northdale Middle School, and Connor Danis of Coon Rapids HS. Team Ray Brodeur also won the AHEF "School Cup" traveling trophy for best team with a school representative.  
This year's "best dressed" team award was also won by Team Tamura who was decked out in matching Irish themed costumes (see below).
"This year's tournament was full," said DeGeest "so golfers will need to register early next year to ensure their team can play." Next year's tournament will be held on Saturday, Sept. 10, 2022.