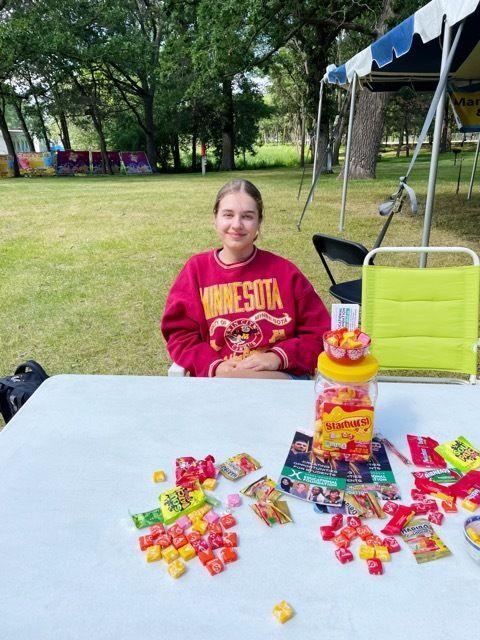 Hey everyone, and happy July!
I hope you all had a great time celebrating July with family and friends. I ended up taking a little time off for myself to recharge over the holiday, and now that I'm back, I'm excited to share with you all what I've been up to!
AHEF recently hosted a table at the Blaine Festival, and I helped out during the day! I had a lot of fun giving out candy and telling people about the work that AHEF does in the community. I realized that people at the Festival were interested in learning more about AHEF once I had told them what we do for the schools in our district. I think it was easier for people to see why AHEF was important once they realized that they had a personal connection to us if they lived in the district. 
I had a lot of fun meeting some of the kids and parents from the schools, and it was great to get some experience with networking, since it's something I've never had to do before. 
In other news, I've recently interviewed our graduating student board member, Ellie Preuss, as she has just finished her senior year at Andover High School. 
I had a great time working with Ellie on the article, and it gave me some great insight as to what students can do and learn from working for nonprofits. If you haven't read the article already, click here to read it! I'll have another article coming out soon about our senior student board member, Tate Narr, so keep an eye out for that!
Lastly, everyone at AHEF has been preparing for the Putt-ing Kids First Golf Tournament. The tournament on September 10th is going to be a fun, great way to support the students in the district while playing golf and getting some lunch. If you're interested, click here to see the sign-up page!
That's all from me for this week, but you'll be hearing from me again soon!
Sincerely, 
AJ Hinrichs