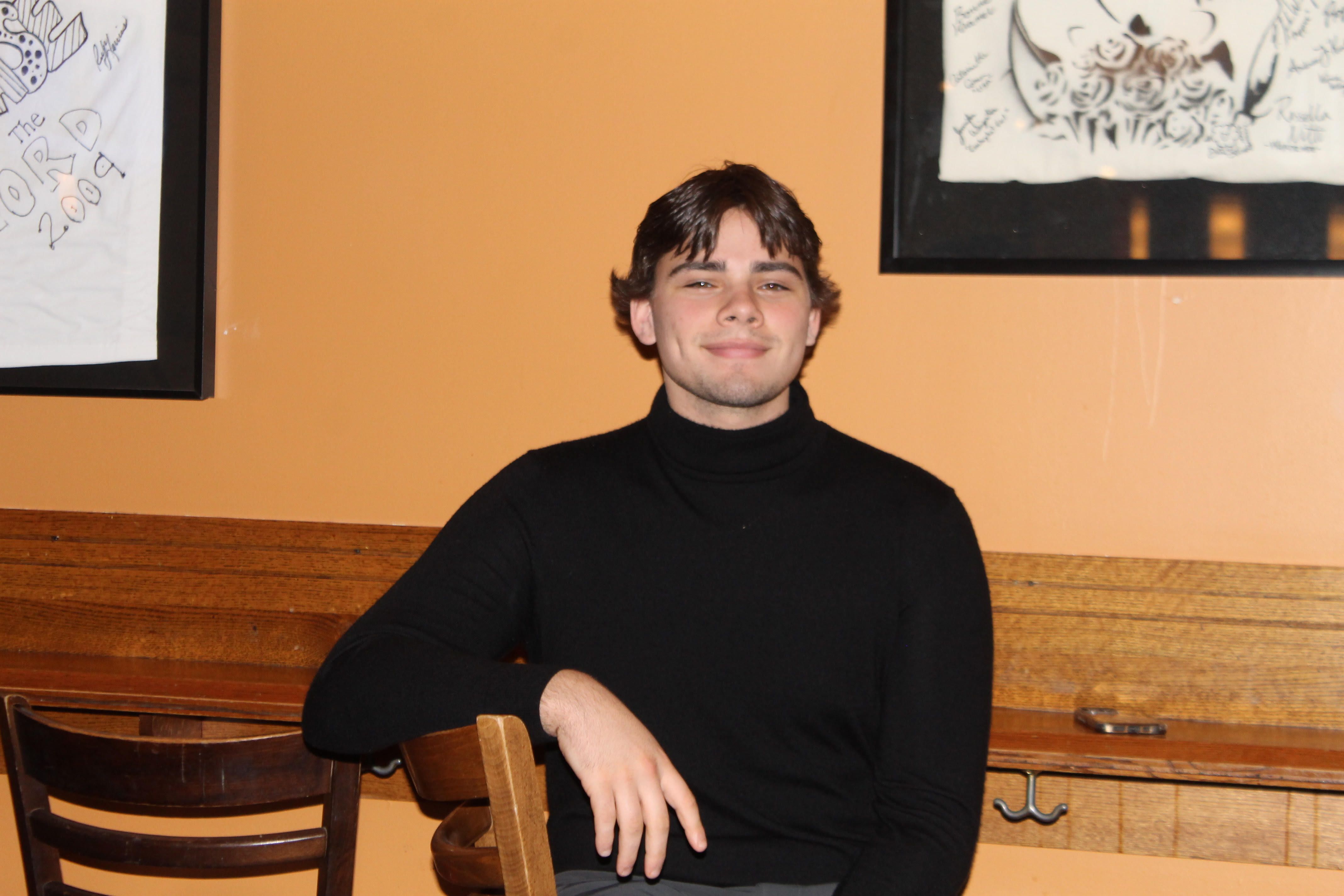 Just as I've recently interviewed our graduating student board member, Ellie Preuss, this week I've interviewed one of our student board members who is going into his senior year at Anoka High School, Tate Narr. Narr will be serving on the AHEF board for his senior year, so it was great to speak with him about his experiences so far, and about what he's looking forward to this year. I hope you enjoy reading our conversation!
Q: How did you hear about the board?
T: I was recommended for this position by my Indian Ed. instructor, as he felt that it would be a good opportunity for me to help bridge the gap between students and those trying to support them.
Q: What was compelling to you about serving on the board?
T: I wanted to have a hand in deciding how funds are distributed in the district for projects and ideas that may not have been funded otherwise. 
Q: Were you scared, nervous, or excited before your first meeting? What were your first impressions?
T: I was a mixture of nervous and anxious to go to my first meeting, but those feelings were almost instantly gone when Tess (Executive Director of AHEF) greeted me with welcoming arms. My first impression was how passionate the members were about the projects and ideas they were setting in motion. 
Q: What skills have you learned from being on the board that you've found to be the most valuable, either at school or in your personal life?
T: One personal skill I've picked up is sticking to your morals or guidelines that you have put into place. Something I have found extremely helpful is that when the board makes guidelines about how a grant should be used, they keep their word by not straying away from what they see as the purpose of the grant.
Q: I've heard you also serve on the District 11 Native American Parent Advisory Committee. How do your experiences on that board compare to your experiences with AHEF? Has your experience on that committee given you a wider perspective when it comes to making decisions on the AHEF board? 
T: On the Native American board I serve on, I am an elected student representative. I have realized that my opinion is immensely important to represent the viewpoint of my peers as well as giving insight into the needs of students. I also appreciate the opportunity to have a voice in programs that include activities engaging students. 
Q: What is the accomplishment you've made so far with the AHEF board that you are the most proud of?
T: My biggest achievement was attending our grant approval meeting and seeing the money going into the district. Allowing for students and teachers to have the funds and resources they need will better educate the incoming and current students. 
Q: Going into your senior year, what do you hope to do on the board during your last year?
T: I hope to support incoming student representatives and set a good base for them to make an impact on the board.
Q: How do you think serving on the AHEF board has prepared you for college, future jobs, or any work in the community you might do in the future?
T: The board has shown me many ways to work alongside other people in the community and find common attributes among us to best achieve the project's end goal.
Q: What are you interested in doing in college? How do you plan on being involved in that community?
T: I plan on pursuing a career in data analysis within the commodities market.  I plan on serving in many community groups, and coaching youth sports teams to help develop younger generations.
Q: What do you want donors to know about the impact that their generosity has had for students in the district?
T: I want donors to know that their donations are greatly appreciated and have an immediate impact on the students of Anoka-Hennepin…it gives them an opportunity to explore educational ventures that enhance the current curriculum. The grants that they fund promote diversity and creative activities that may not be able to be funded within the district's normal budget. For this, I am very grateful to our donors.