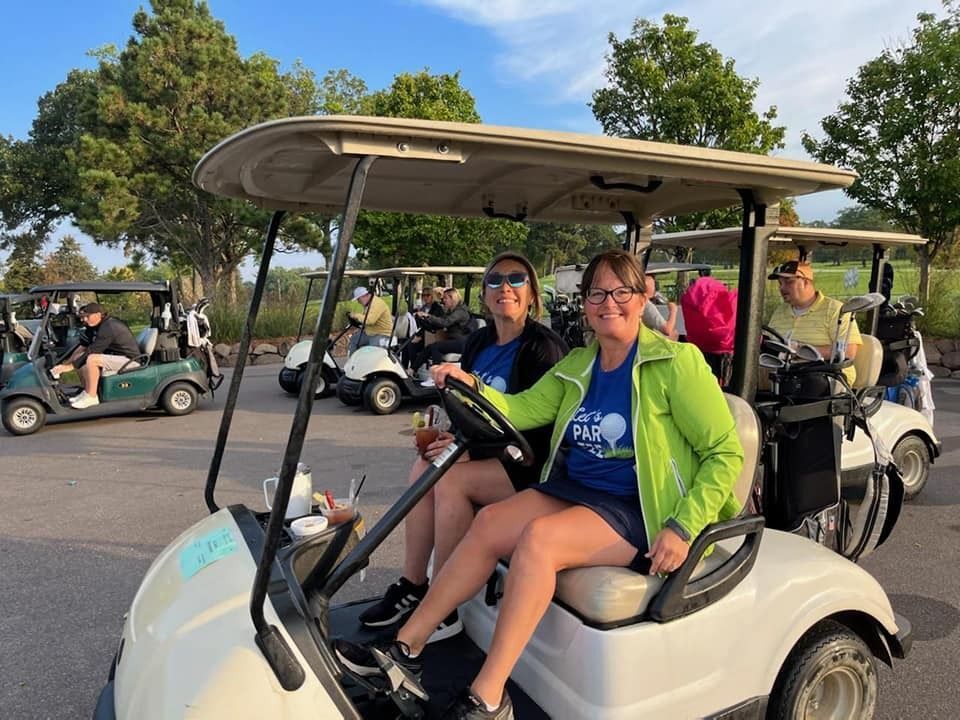 ANOKA, MINN. — This year's Anoka-Hennepin Educational Foundation's (AHEF) "Putt-ing Kids First" annual golf tournament raised a record-setting $25,000 for the district's students. This was the 63rd annual tournament benefiting the students in the Anoka-Hennepin Schools.
137 golfers on 33 teams, and 53 sponsors came together on a gorgeous fall day at Green Haven Golf Course in Anoka Sept. 10 for the best-ball scramble tournament, according to AHEF director Tess DeGeest.

"Our golfers and sponsors come to have fun and show their support for our students, schools, and foundation," she said. "With their generosity, we are able to put on a successful event that makes a huge difference. As I like to say, 'it's all for the kids.'"
The tournament's unprecedented success is a direct result of the people involved, DeGeest said. Help from 30+ volunteers like Becky Popek, fourth grade teacher at Adams Elementary School and Nikki Hassel, community education programmer, add to the success of the day.

"I have volunteered with AHEF for years now and didn't want to miss out on another fun event," said Hassel. "Our golfers and sponsors are wonderfully generous. It's so rewarding to see and thank them, knowing they are here to support our students and schools."
This year winning women's team with a score of 73 was Team Becky Brodeur (Becky Brodeur, Associate Superintendent for Middle Schools, Jill Alton of Coon Rapids High School, Lisa Gerth, Assistant Principal at Anoka Middle School, and Emily Anderson, Administrative Intern at Anoka Middle School).

The top overall team with a score of 58 was Team #2 from Jorgenson Construction (Brodie McMahon, Sean Murphy, Chris Lownsbury, and Buck Malmquist). Taking second place, also with a score of 58, and winning the School Cup was Team Taylor Nelson representing Brookside Elementary (Taylor Nelson, Jim Nelson, Jake Derson, Ben Czeck, and Paul Doe). Skills Prize winners were:
Closest to the pin for women: Tracy Ward
Closest to the pin for men: Chris Lownsbury
Longest drive for women: Tracy Ward
Longest drive for men: Joe Roemer
Longest putt for women: Jess Thomason
Longest putt for men: Tom Wenner

Save the date now for next year's tournament scheduled for Saturday, Sept. 9, 2023.