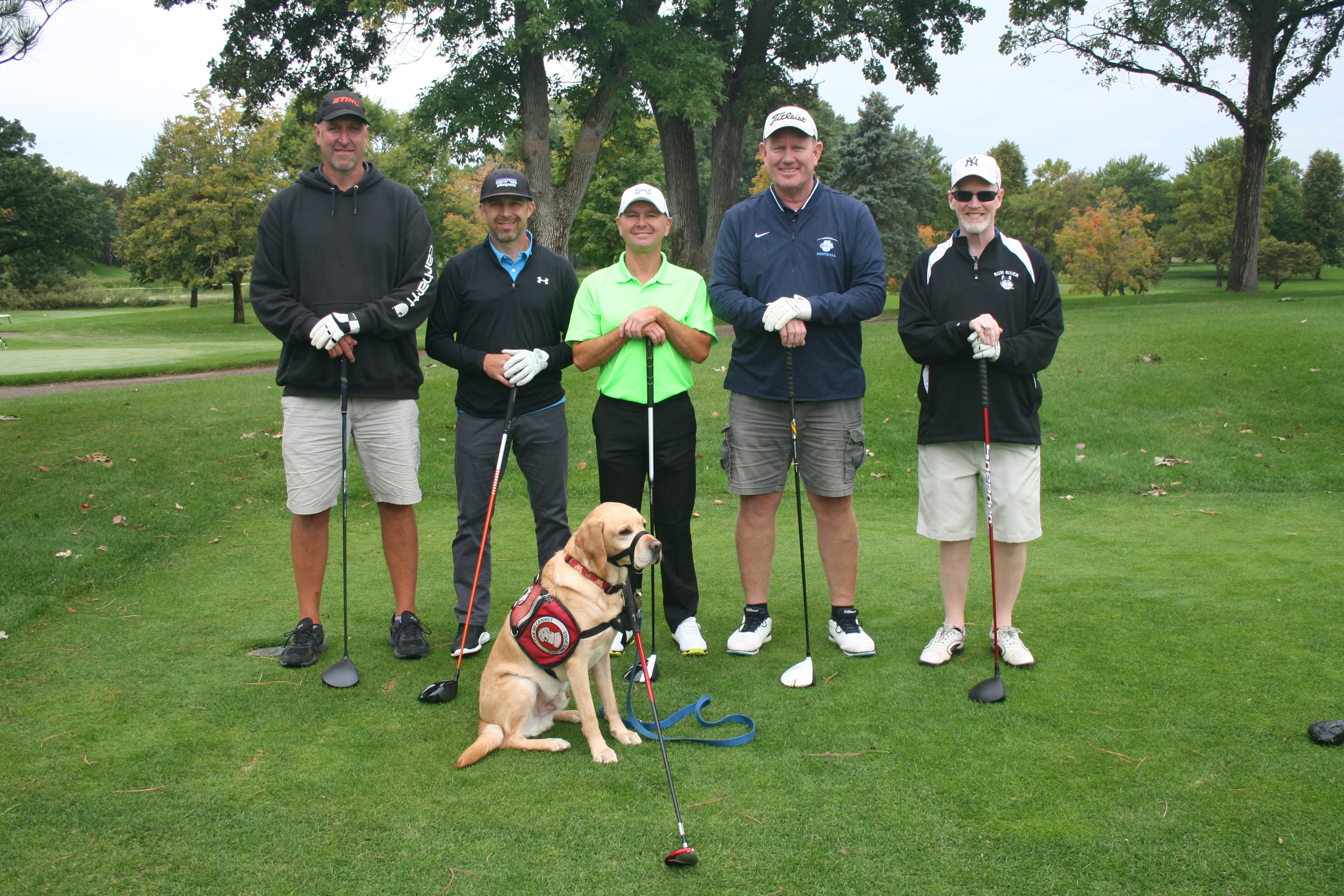 60th Anniversary "Putt-ing Kids First" Golf Tourney a Huge Success
ANOKA, MINN. — This year's Anoka-Hennepin Educational Foundation's (AHEF) "Putt-ing Kids First" annual golf tournament raised $21,000 for the district's students. The 2019 tournament was the 60th Anniversary of the tournament, which began as the "School Men's Club Golf Tournament" in 1959.
More than 120 golfers and 51 sponsors came together at Green Haven Golf Course in Anoka Sept. 9 for the best-ball scramble tournament, according to AHEF director Tess DeGeest.
"Our golfers come to have fun and to show their support for our schools," she said. "With the help of great volunteers and sponsors we are able to put on a fun and successful event. And as I like to say, it's all for the kids." 
The tournament's unprecedented success is a direct result of the people involved, DeGeest said. Help from volunteers like Shawna Feist, teacher at Mississippi Elementary School and Lillian DeRung, principal at Eisenhower Elementary School, makes a huge difference.
"What a rewarding day," Feist said. "Spending a day socializing on a golf course is fun, not work. Meeting people who work in and support our schools is so affirming for us all."
The AHEF "School Cup" is a traveling trophy to spur some friendly competition among schools. This year it was won by Team Claussen. Jenn Claussen teaches at Oak View Middle School and Joe Claussen teaches at Roosevelt Middle School and they were joined by their friends Rod and Ryan Swenson.  This year's "best dressed" team award was also won by Team Claussen who was decked out in matching Scooby Doo Mystery Express t-shirts with matching floral pants circa the 1960s, per the theme for the 60th anniversary.
"I challenge anyone to find a tournament with this longevity for public students and schools. Every year, we have current and retired superintendents, principals and teachers golf with our sponsors and vendors because they believe so deeply in the cause." These are compassionate people with generous hearts dedicated to creating equitable and innovative experiences for students in Anoka-Hennepin, DeGeest said. "I couldn't be more appreciative of our fabulous golfers, donors and sponsors."
Save the date now for the next "Putt-ing" Kids First Tournament on Saturday, September 12, 2020.