AHEF's Gallagher 5K fun run/walk for Literacy is Sat, April 25, 2020
Online registration for the 5K Fun Run/Walk for literacy will open in mid-February, 2020.
Please be sure to check back here for updates.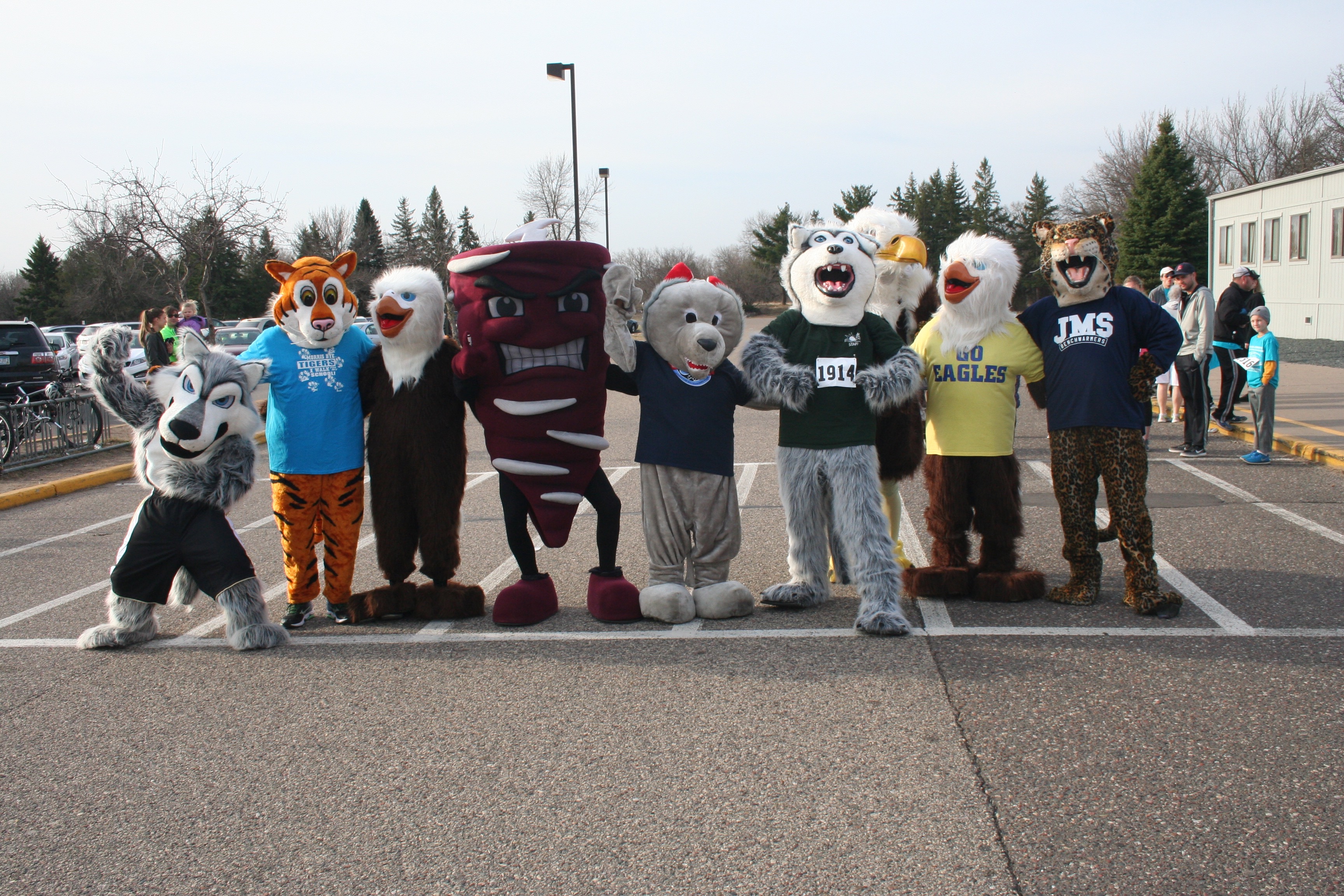 Set aside Saturday, April 25, 2020 as a fun family morning and come join your neighbors at the 20th annual AHEF Gallagher Memorial 5K Fun Run/Walk for Literacy.
The 5K will again be held at Anoka High School located at 3939 7th Ave. N, in Anoka. Registration is $20 per adult, $10 per pre-k or student participant, with a household cap of $50. Children participating receive a free book. The deadline to request a t-shirt with registration is Friday, April 19, 2019.
The pre-K run for toddlers and preschoolers begins at 8:30 a.m., followed by the fun (and yes, a bit competitive) school mascot run at 8:35am. 
The 5K run/walk starts at 9 a.m.
This districtwide community event is special because all the money raised goes to Anoka-Hennepin schools to support literacy. The AHEF will award cash prizes ($500, $250 and $250) to each of the top three elementary schools with the highest per-capita participation, and $500 to the middle and high school with the highest per-capita participation. 
In addition, each school receives funds in proportion to the number of participants from that school. Rather than giving awards, all participants are eligible for prize drawings.
"This is a fun, family event meant to bring parents, students, grandparents and staff together to support literacy and fitness in our communities and schools. Everyone is welcome," said Kim Pavlovich, volunteer chair for the run, which last year had more than 500 people participate.
Strollers are welcome but something sturdier than an umbrella stroller is recommended. Well behaved dogs on non-extendable, short (6 ft or fewer) leashes are welcome as long as they are under your control throughout the event.
"We especially appreciate our event sponsors that help keep our overhead costs down so we can give more back to the schools," she said. Last year Allina's Mercy and Unity Hospitals were the presenting sponsor and Medica sponsored the books for students who participated. Other sponsors included AKA Sport, United Educators Credit Union, Jam Hops, Urban Air Adventure Park, Go-Go Squeeze, Fifth Avenue Dental, Anoka Kiwanis, Anoka Rotary, State Farm (Mike Orn), Jon Smith Subs, Jim Gindorff, photographer, and Rebyl Sports.
Contact Tess or Karen in the AHEF office, (763) 506-1105, with any questions.