With Most Recent Round of Grants, AHEF Awards a Total of $77,084 for 2020-21 School Year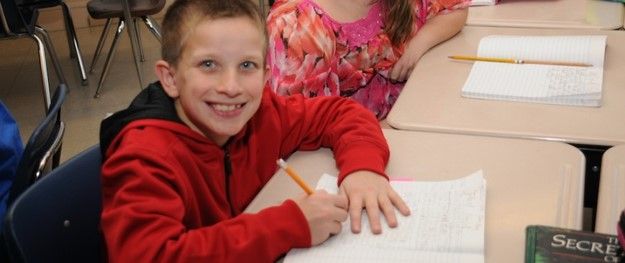 ANOKA, MINN. – The Anoka-Hennepin Educational Foundation (AHEF) recently awarded the second round of grant funds for school projects and students in the 2020-21 school year. The mini-grant funding (called mini-grants because they are capped at $500) of $15,014 complements the $62,070 in annual grant funds awarded last spring for the year, for a total of $77,084. 
In addition to these grant awards, AHEF is focused on meeting the emerging needs of students during hybrid and distance learning models. "Wherever and however our students are learning, and our teachers are teaching, we are working hard to make sure they have the tools they need," said Tess DeGeest, executive director for AHEF. One example, said DeGeest, is with the purchase of more than 3,000 pairs of earbuds so students can focus and not be distracted.
Some of the 29 mini-grants awarded are focused on meeting the unique needs of students while distance learning, such as e-books, styluses and cooking kits for students taking cooking classes. Given the challenges of distance learning, AHEF awarded three times as much funding in mini-grants this year. Other grant requests included one for science laboratory sensors, and one for a coolant kit for a CNC Mill in career and technical education classes. Still other grants will continue to provide graphic novels and other curricular materials that better reflect the diversity of Anoka-Hennepin students.
A list of the mini-grants awarded is here.
In addition to these annual grants, AHEF continues to support after school activities for middle and high school students through the Middle School Engagement Fund and Chance Fund as well as other perennial grants like dictionaries for all third graders, and support for the district's K-12 Science, Technology, Engineering, and Math (STEM) Fair.
"Our donors make these grants possible," said DeGeest, "Thank you to everyone, teachers, administrators, staff, parents and community partners, for enriching our students' education."
For more information on AHEF grants go to www.ahef.us or email Theresa.degeest@ahschools.us.