With Most Recent Round of Grants, AHEF Awards a Total of $80,557 for 2019-2020 School Year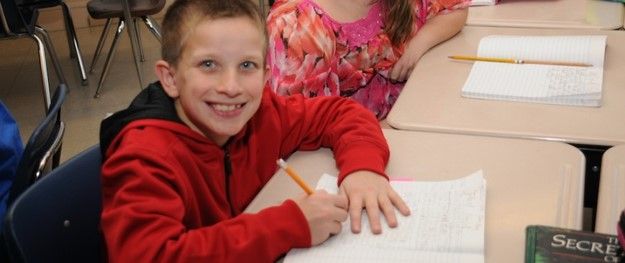 ANOKA, MINN. – The Anoka-Hennepin Educational Foundation (AHEF) recently awarded a second round of grant funds for school projects and students totaling $9,767 in mini-grants (called such because of the funding cap of $500 per grant) for the 2019-20 school year. These funds, are in addition to the $70,790 in annual (one time) and perennial (recurring) grants awarded last Spring, for a total of $80,557 for the 2019-2020 school year.
"We had an unprecedented level of mini-grant requests," said Tess DeGeest, executive director of the Anoka-Hennepin Educational Foundation (AHEF), "so the AHEF board shifted some funds that otherwise would have been awarded next spring to this Fall's mini-grant process to meet more of the needs that staff brought forward." The shift in funds allowed AHEF to award nearly twice the level of funds than originally planned.
Of the more than $32,000 in grant requests, one in every four dollars requested was for social emotional learning supplies and calming kits. "The AHEF board clearly heard the need for more tools for teachers and staff to use with students who are struggling to focus, calm, and self-regulate," said DeGeest. Of the funds awarded, $3,385 will specifically address these needs across the Anoka-Hennepin District.  
Other grants funded include audiobooks for elementary students, leveled readers for middle school reading intervention, theatre staging blocks, a project to bring more native voices into literature circles, and interpreters for a Latinx family night, to name a few.
"Our donors make these grants possible," said DeGeest, "Thank you to everyone, teachers, administrators, staff, parents and community partners, for enriching our students' education."
The next round of AHEF grants will open in December and close in March, 2020. Grants awarded during this spring cycle have no funding cap per grant. Spring grant funds will be awarded in early May for implementation in the 2020-2021 school year.  For more information on AHEF email Theresa.degeest@ahschools.us.